Marketing Research
Service Outline
"Marketing Research" encompasses research on market trends and consumer needs. Such research produces data and information which helps companies and organizations refine and enhance their marketing efforts.
Nowadays, it is standard procedure to collect and analyze large amounts of data about consumer purchasing behavior, and to convert these results in to easily understandable graphs and charts.
Furthermore, the accessibility and ubiquity of large quantities of data also means that data has become more diverse: we now collect data on everything from purchase information and website views to SNS activity, geographic information and even personal data.
Research and Analysis Process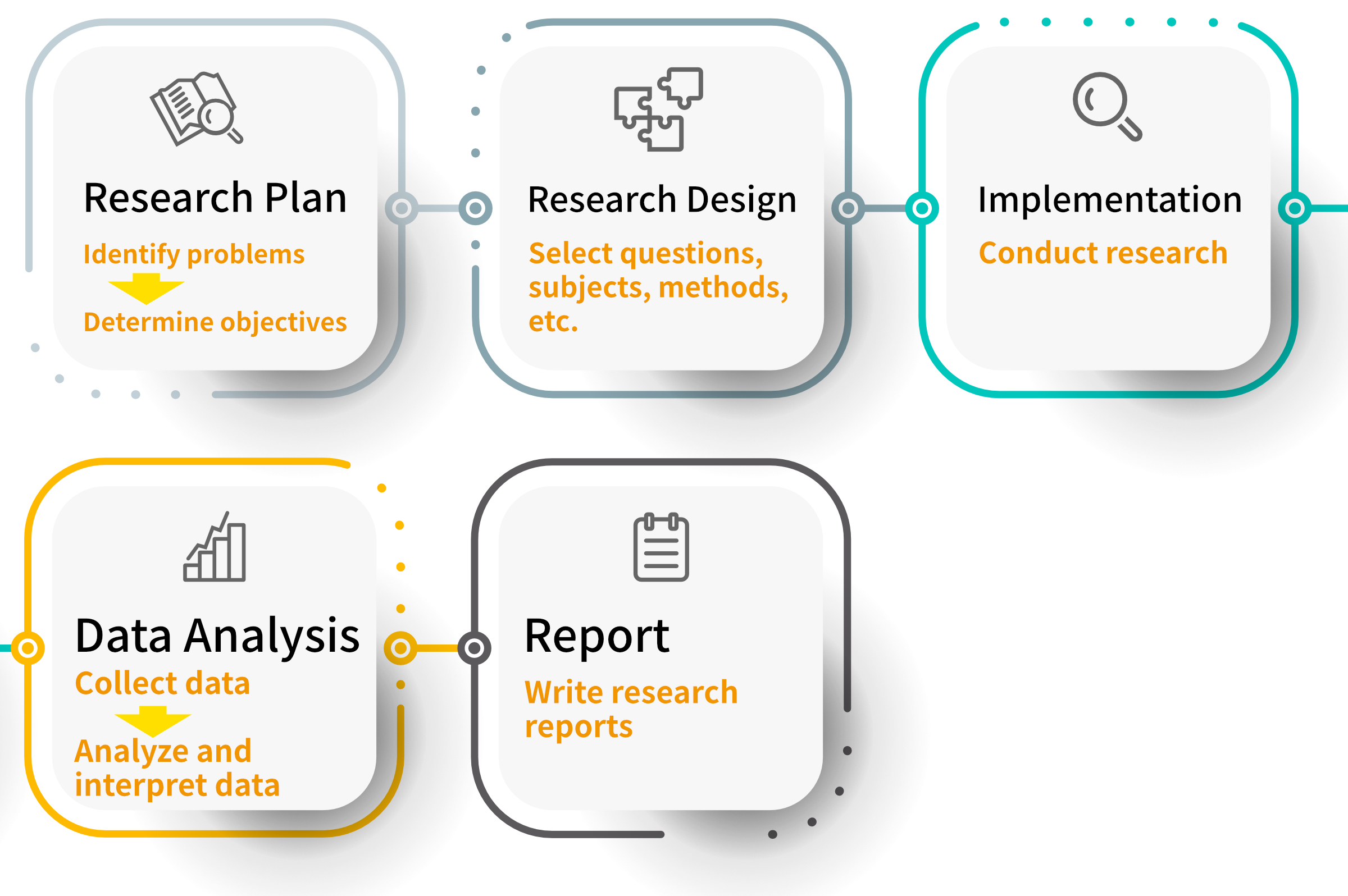 Marketing Research is actually a five-step process, as outlined above. The success of the research depends to a large degree on the early steps, i.e., planning and designing the project.
In the research planning stage, we discuss and identify problems in your current marketing activities, and together clarify the objectives and desired result of the research. Methods to be employed are also decided at this stage. The research design phase, we focus on what questions to ask and who or what will be the subjects of the market research. After carrying out this research, ISB will collate and analyze the data, and report the findings.
Let us help you if
You want to discover appropriate research methods
You need more human resources
You want advice on how to choose questions for use in questionnaires
What ISB Marketing Can Do for Your Business
First, we conduct thorough interviews with you, to find out what has led you to want to do market research, who your intended target(s) is for this research.
After clarifying your reasons for wanting to conduct market research and your expected outcome, we discuss which specific research methods will help achieve this end.
We can handle the entire market research process for you, from questionnaire design, data aggregation, analysis and writing reports.
See our track record for this service